Just the facts...
Baseline and Rate of Change (BaR) Economic Grid©
The BaR Analysis Grid© displays an easy to understand diagram of the economy and its key indicators. The mean of coordinates (MoC) is the average of all plotted points. It signals the overall health of the economy. The economy is strongest when the majority of the indicators are well above the baseline, and more so when they are in the upper-right quadrant. For many indicators, rates of change alternate between positive and negative nearly every month or quarter. Historically, when most indicators move to the left side of the grid, and drop towards or below the baseline, the economy falls into a recession. Click here to learn more about the BaR grid.

Copyright © 2017 econpi.com All Rights Reserved
Current Economy
Lookback
May 2017

Recession Comparisons
2007 Recession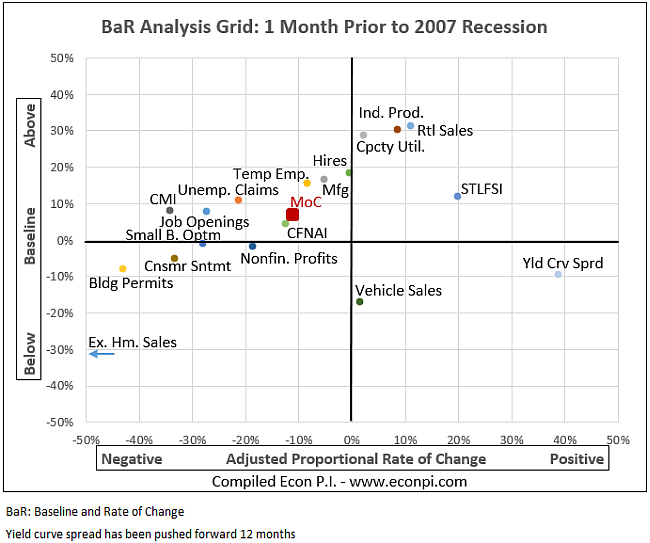 2001 Recession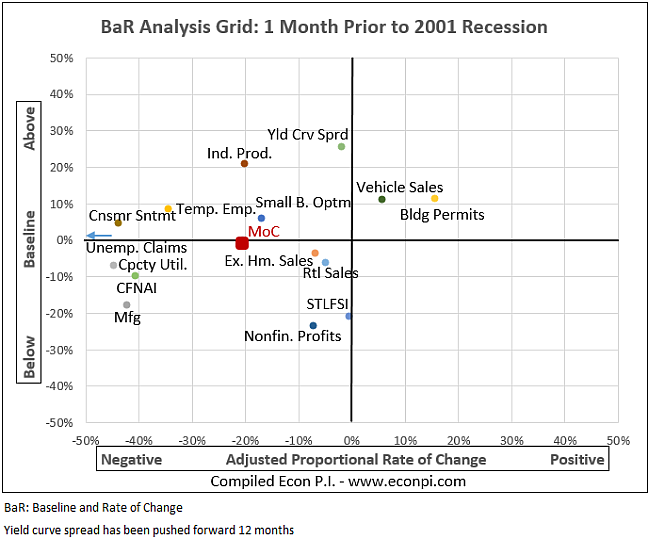 1990 Recession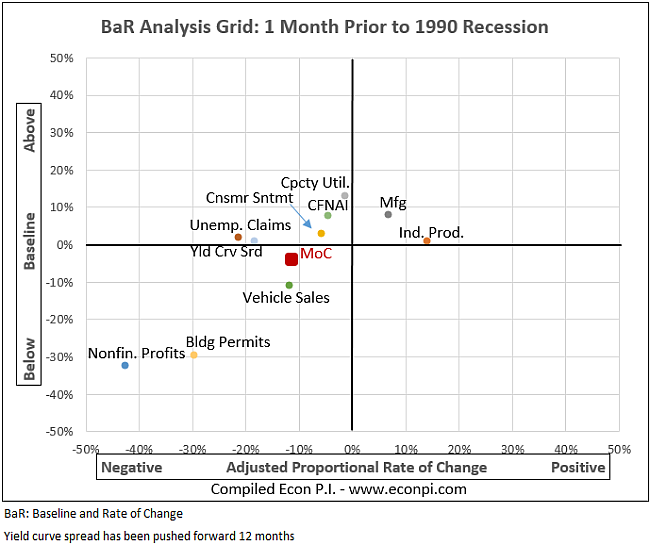 1980 Recession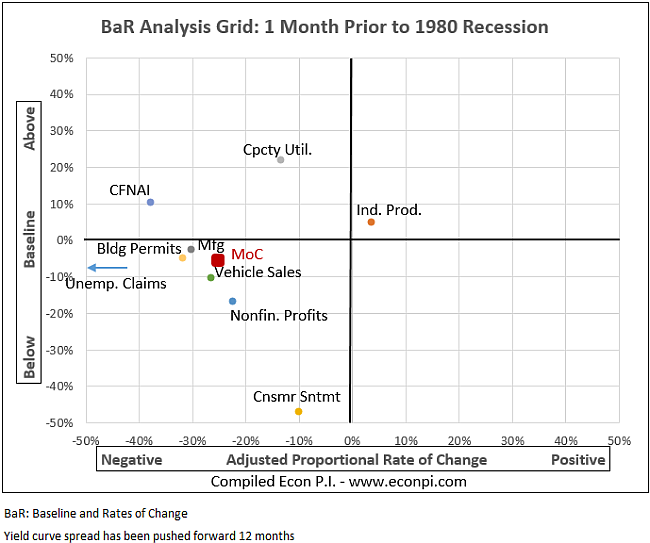 Legend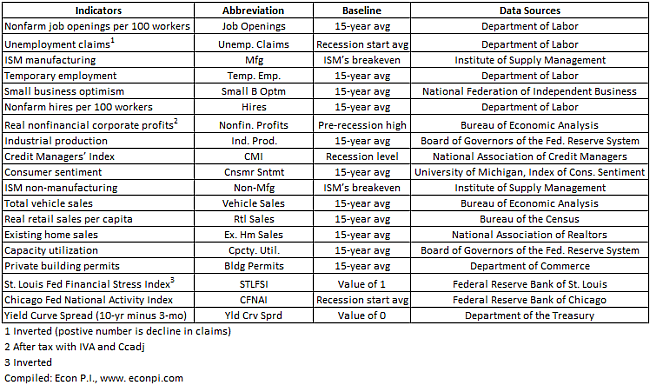 The problem with putting two and two together is that sometimes you get four, and sometimes you get twenty-two." ― Nick Charles, The Thin Man
Information provided on econpi.com is for informational purposes only. By using this site you agree that no advisory, fiduciary, or professional services relationship is created between you and econpi.com
. No information provided on this site shall be construed as legal, accounting, investment, financial, tax, or other professional advice on any matter.